Wayne Densley has announced the winners of the 2011 Windhammer prize.
Congratulations to Andrew Wright who won the competition with his mythological adventure, Sea of Madness and to Aston Saylor and Zachary Carango who won merit awards with their entries
Peledgathol - The Last
Fortress and Above the Waves. I loved all of the entries to the Windhammer competition and I would also like to thank Wayne for hosting it. I'm already looking forward to next year!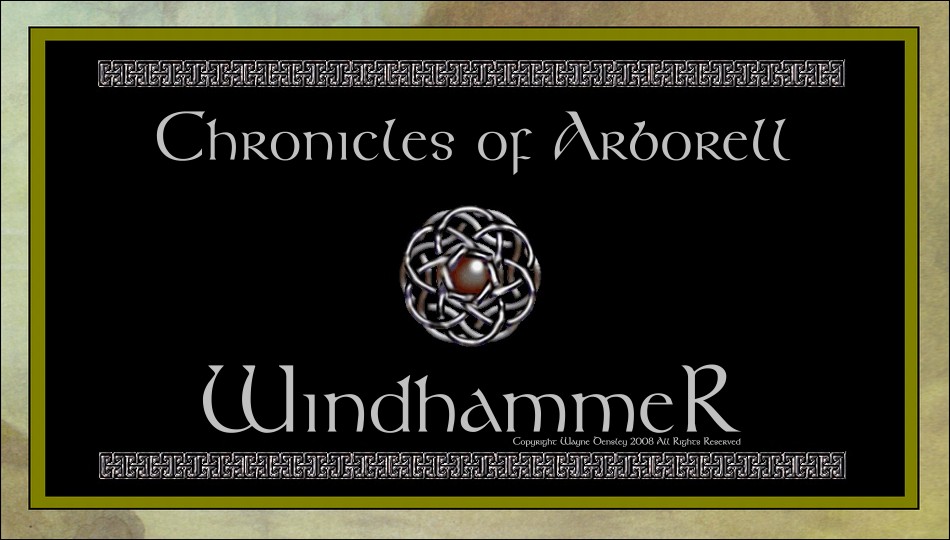 You can find the 2011 page announcing the results here.
You can find all of the entries from the last four years
here
.
To look at the core Windhammer gamebooks, go
here
.
Here is the message:
Hi All,
Arborell.com is pleased to announce that the winner of the 2011 Windhammer Prize
for Short Gamebook Fiction is Andrew Wright for his excellent sea-faring
adventure, Sea of Madness. Arborell.com can also announce that Ashton Saylor and
Zachary Carango have placed second and third in the popular vote and are
therefore worthy Merit Award winners with their entries, Peledgathol - The Last
Fortress and Above the Waves respectively. This year has seen an amazing
selection of entries, covering a wide range of fantasy and sci-fi settings and
all have done very well. Considering the limitations provided by the competition
guidelines the authors who have offered entries this year have shown once again,
that great gamebook ideas can be made to fit into very small spaces.
I would like to thank everybody who participated, the authors and those
dedicated readers who took the time to evaluate all the entries, and also a
further thanks to those readers who provided feedback and comment to the
authors. It can be disclosed that more than 5300 visitors made their way to the
prize webpages over the course of the competition and that from those visits
more than 2100 downloads were made of competition entries. From these downloads
more than double the votes were forwarded compared with last year. Thank you all
for making this the most successful Windhammer Prize yet.
All information regarding the Windhammer Prize can be found at
http://www.arborell.com/
May Glory and Renown follow all who have participated.
Regards
Wayne Densley
Chronicles of Arborell
2011 Windhammer Prize for Short Gamebook Fiction
http://www.arborell.com/