More replies from Project Aon - certainly no lone wolves in that forum! Here, we have Huanchoo.
What was the first gamebook you read (that wasn't your own)?
Q1: I don't remember clearly, but I can say it is
Island of the Lizard King
(from the FF series)
What is your favourite gamebook?
Q2: My favourite gamebook
series
is Lone Wolf... I do not have a particular favourite...

What gamebooks/interactive fiction would you recommend to a newcomer to the genre?
Q3: I'm not sure since I have not played any other gamebook series other than LW & FF... so I'd recommend LW1
Flight from the Dark
(the original one, not the new edition...)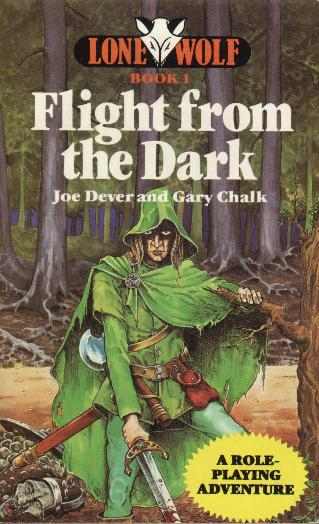 Summarise what a gamebook is to a newcomer in 100 characters or fewer.
Q4: A story/narrative where you are the main character & you are able to choose your own paths through the story through numbered sections, getting to different endings with each different path you take.
Why are gamebooks great compared to games or books?
Q5: I can't say it is the greatest, but it beats already knowing what the characters go through already in your second read...

What is your favourite forum/group/online community for gamebooks?
Q6: I only joined one... the one I'm posting in now...

What has the internet community brought to gamebooks?
Q7: Digitalizing gamebooks, but most importantly, introducing gamebooks to the younger generation.
What's the best thing that has happened due to being in a forum?
Q8: Discussions, help topics mostly...
Do you have any websites/blogs/Twitter feeds?
Q9: No
What do you think the future of gamebooks is?
Q10: I don't like saying this, but with the digital world around us, gamebooks will probably be known as an app in an iPad or tablet PC, not the paperbacks we love so much... and the younger generation will not know the fun we had while flipping through the yellowed pages... oh well at least they will still know who LW is & the world of Magnamund...